Inoculants / LEGUMES / LIKUIQ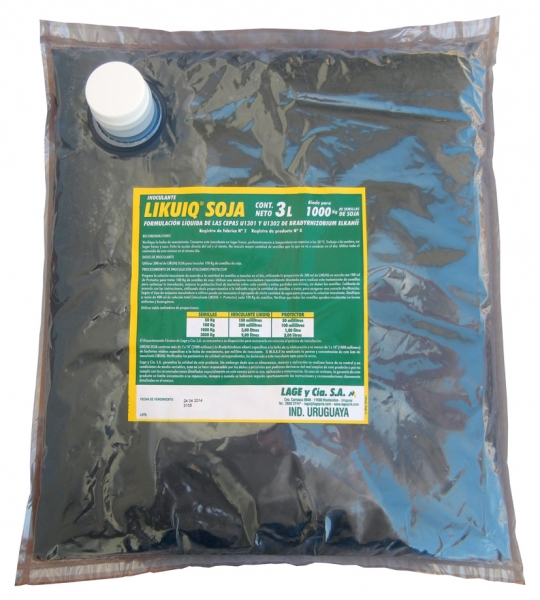 LIKUIQ is a pure formulation of Bradyrhizobium elkanii strains, specific to Glycine max (soybean), on a sterile liquid carrier, with an average concentration of 5000 million viable bacteria per millimeter of inoculant.

The R&D department of Lage y Cía. S.A. developed the liquid carrier of LIKUIQ as a substitute for peat, for a product of more practical application on soybean, thus optimizing inoculation task time.

For all situations where seed inoculated with LIKUIQ is planted, Lage y Cía. S.A. recommends use of bioprotector ADD-IT AZUL, thus achieving maximum adhesion of rhizobia to seed and an adequate means for their survival until they perform the infection process of the germinating plant's root.

PRESENTATION
3000 ml Bladder, to inoculate 1000 Kg soybean
BIOPACK LIKUIQ: joint pack with LIKUIQ inoculant and BIOPROTECTOR ADD?IT AZUL to treat 3 thousand Kg soybean.